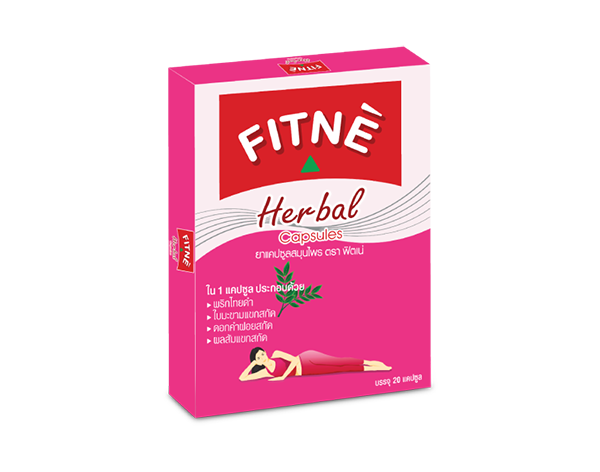 FITNE' HERBAL
CAPSULES
A high-performance herbal supplement equipped with quadruple healthy weight-control functions of fat burning, fat and starch blocker, cholesterol reducer as well as natural mild-laxative action.
Shop Now
Highlights
The combination of ingredients between piper nigrum, senna leaves extract, safflower extract and garcinia cambogia extract.
All of these come in form of single capsule, for those who need effective solutions and maximum weight control results.
The product is produced from natural herb and herbal extract which is safe for daily and continuous usages.
Direction
Take 1-2 capsules once a day before bedtime for constipation
Available sizing
International box contain 20 and 40 capsules.